Choice – The Lens of Decision Making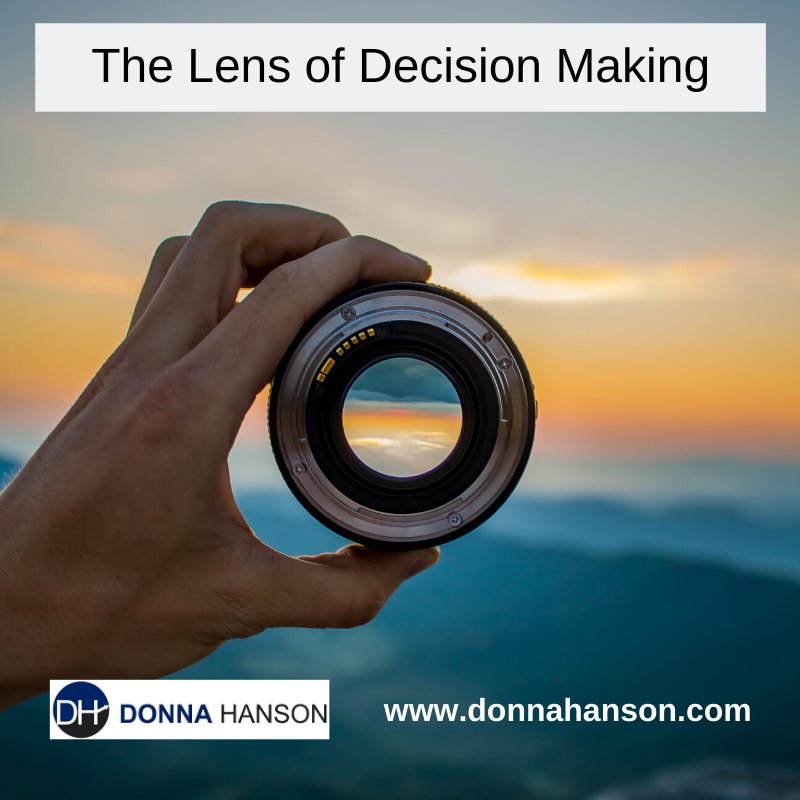 We often find we are in a situation where we simply don't know what to do. We may ask colleagues for input and ideas which we may take on board or disregard.
In his book the 7 Habits of Highly Effective People, former administrative assistant and renowned Leadership Development Expert Stephen Covey suggests start with the end in mind.
Considering decision making as a choice made through the lens of "the end we have in mind" can help create clarity in the process. Questioning does the decision to do, or not do, move you towards or away from the end you have in mind?
Sometimes decision making is easy or automatic, such as what you want for lunch. Sometimes it's hard because of the impact a decision may have on others. Sometimes we procrastinate over a decision for hours or days hoping the "right" decision will reveal itself.
Executives such as Jeff Bezos, CEO of Amazon and Howard Schultz, former Starbucks Chief is known for his quick decision making.
Making a decision or choosing not to make a decision is a choice.
When we consider making a decision through the lens of Covey's start with the end in mind it provides additional clarity.
Donna Hanson is a productivity speaker, trainer and educator who works with organisations and their teams to increase productivity, engagement and retention by leveraging technology. For more information on how Donna helps visit www.donnahanson.com