Communicating your appreciation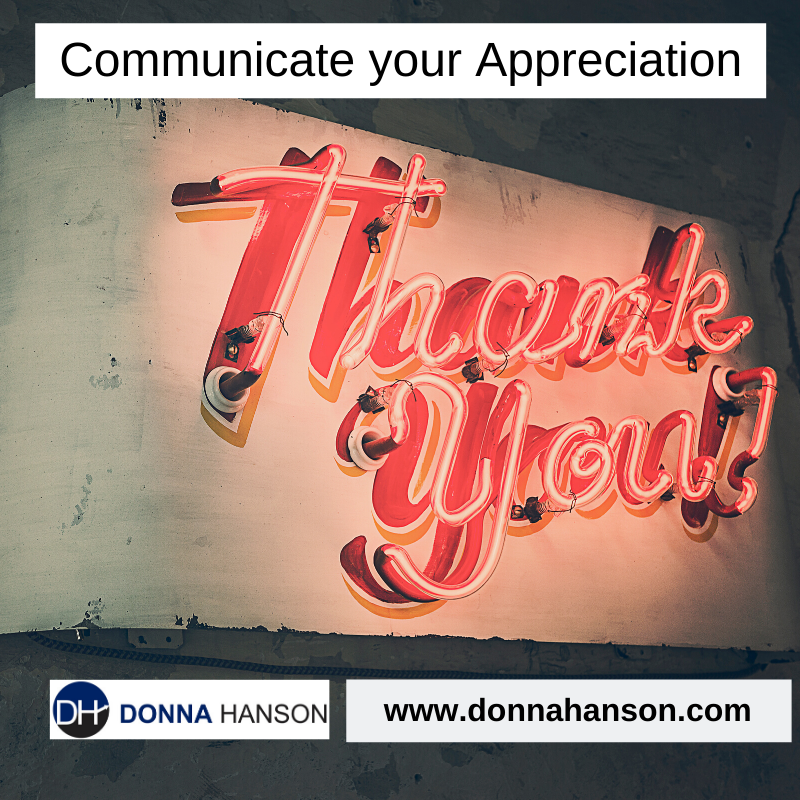 According to a study by Hays Recruitment1, 40% of Australians plan to change jobs this financial year. Many people think money is the main reason people leave, whilst it was 41% in this survey, other reasons cited included lack of promotional opportunities (53%), lack of new challenges (42%), poor training and development and poor work-life balance both at 27%.
So, how can you provide challenge, training and development opportunities and work-life balance for your team? What are you, or SHOULD you be doing to communicate how much you value your team members?
Donna Hanson works with organisations to unlock productivity with technology to create engaged and collaborative teams. Book Donna for your next conference or in-house professional development day. Email enquiries@donnahanson.com.au