Are you effective?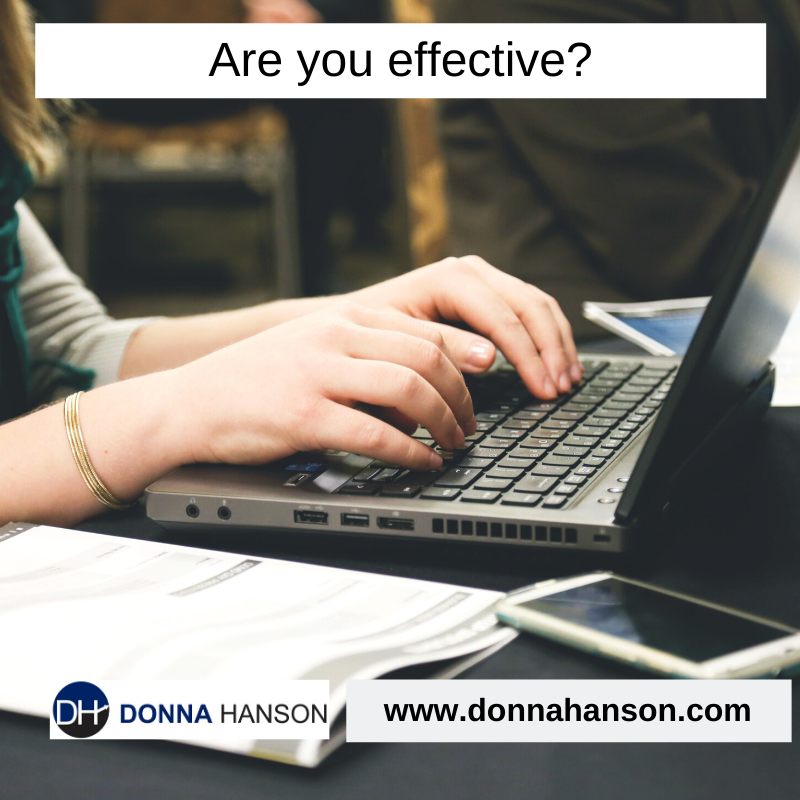 I'm often asked by clients why people don't respond to their email messages. There are many things we do in haste that mean we aren't as effective as we could be with email communications.
Here are my top 3 tips to get a response to your emails.
Minimise the use of email. – Tones and body language, you normally experience in face to face conversations are lost in emails. This can result in miscommunication, frustration and delays in responses. One of the best tips I learnt when I spent 18 months delivering an email management program to Microsoft staff in the Asia pacific region was to use email as a tool to summarise conversations. Email can be one dimensional and open to interpretation, use it to summarise rather than hold the conversation and you will get to the result quicker.
Don't waffle – so many emails are the equivalent of verbal diarrhoea. They are often vague, don't get to the point and don't have a call to action. Every day we are inundated with messages, email, text, calls, documentation etc. Increase the possibility of a response by being short and clear, use bullets, define expectations and deadlines.
Set a reminder for the receiver – Many the current email programs allow you to set a reminder to prompt the receiver of your message for a response. Make sure you don't set the reminder for 4pm, set it for somewhere between 10am and 2pm to allow time for the person to do the actions required to get what you need to you by the close of the day.
Email is A communication tool, not the only communication tool. Like everything in life it is about leveraging it to work for you rather than you be controlled by it.
Want help getting your team productive with Outlook and email? Donna can present a customised program for your team organisation to kickstart a new way of communicating. Find out more by emailing enquiries@donnahanson.com.au or calling +61 39457 4745 to take the first step.