Distraction is not just a business problem, it's a life problem!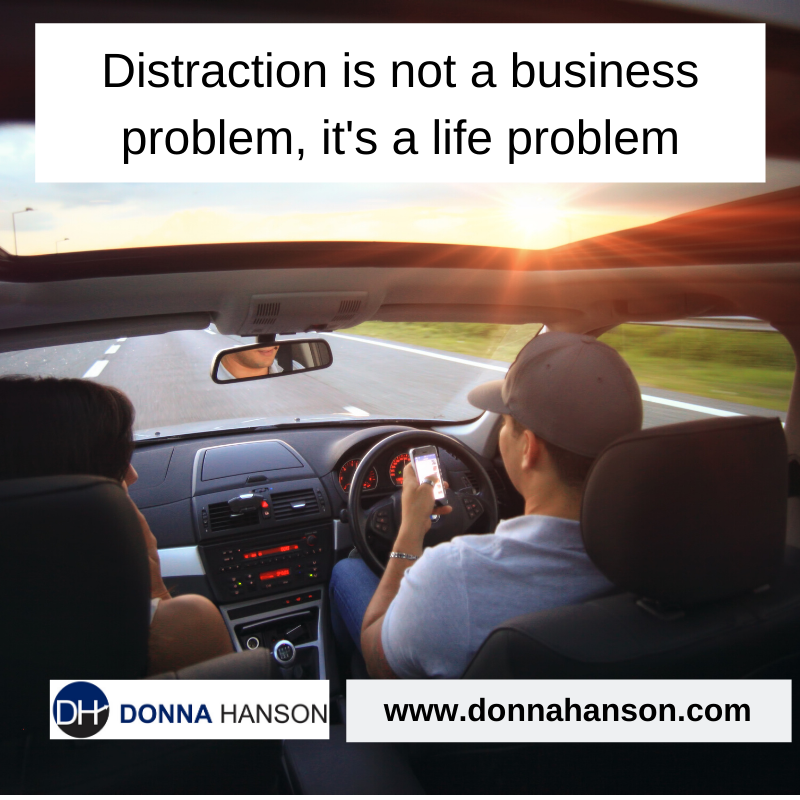 How we deal with distractions now will set the stage for how we cope when exposed to more distraction.
We build resilience to respond to bounce back from events such as lost opportunities, cancellation of an event, but we need to build resilience to technology distractions and over exposure.
Technology is designed to create engagement but not necessarily engagement that makes us productive, its often engagement designed to keep our eyeballs on technology!
What are you doing to ensure you and your team are not distracted and are focused on your targets and goals??
Subscribe to Donna's monthly eNewsletter at www.donnahanson.com.au for regular productivity tips.