Drowning in Data?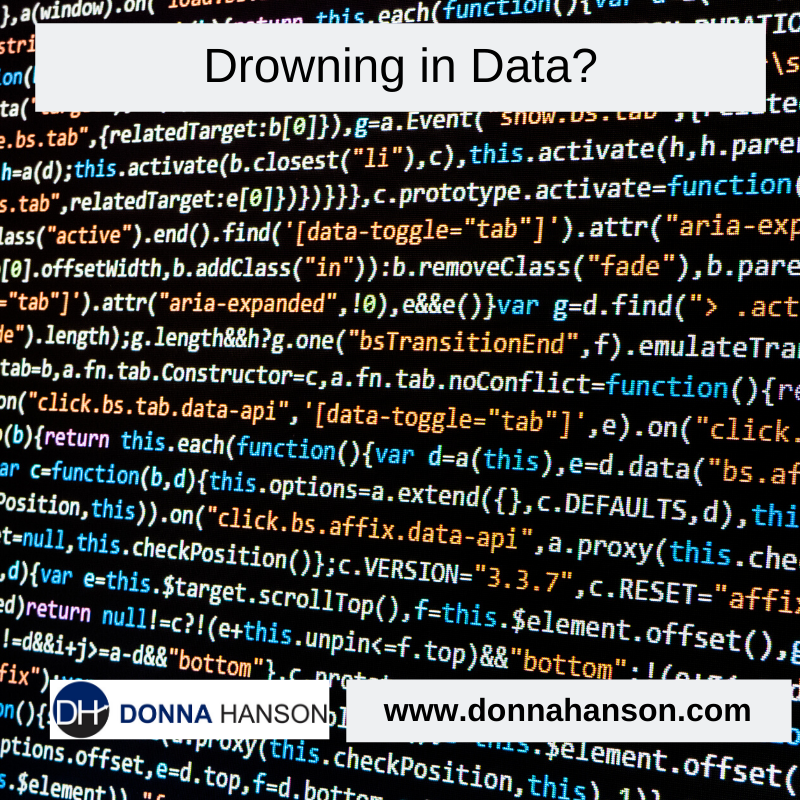 According to Harvard Business Review's The Workplace Evolution Pulse Survey1 "Employees are often either drowning in data and content or don't know where to find it. In a large organization, knowledge may be hidden in hundreds of different systems or emails or documents."
Whilst enterprise collaboration tools such as Microsoft Teams, Slack or Asana help containerise content, unless staff know, and are regularly reminded, where to look, they will continue to lose hundreds of hours looking for the information they need.
When one of our clients first purchased access to our on-line knowledge bank of resources, their intent was to send out a single email to staff letting them know how to find it on the intranet. That was their strategy to utilise this investment!
Their belief was if they TOLD people where to find what they needed, then it wasn't their "problem" if no one used it, after all, they'd been told.
Given the volume of information we are exposed to every day, it's easy to miss something. That's why we set reminders on important events in our calendar, or alarms to wake us up in the morning.
Global brands such as Coca Cola, McDonalds and Microsoft recognise the importance of repetition, they invest millions of dollars every year in advertising so that people know about their products, what they can do and where to find them.
In a corporate sense, it doesn't take much to remind your team on a regular basis of where to find things that are important.
What do you need to remind your team about this week to save them drowning in data?
Need help to better manage your own or your team's data overload? Find out how Donna can help. Visit www.donnahanson.com or connect with Donna on LinkedIn, Facebook or Twitter for regular productivity insights.