Easy ways to increase your team productivity.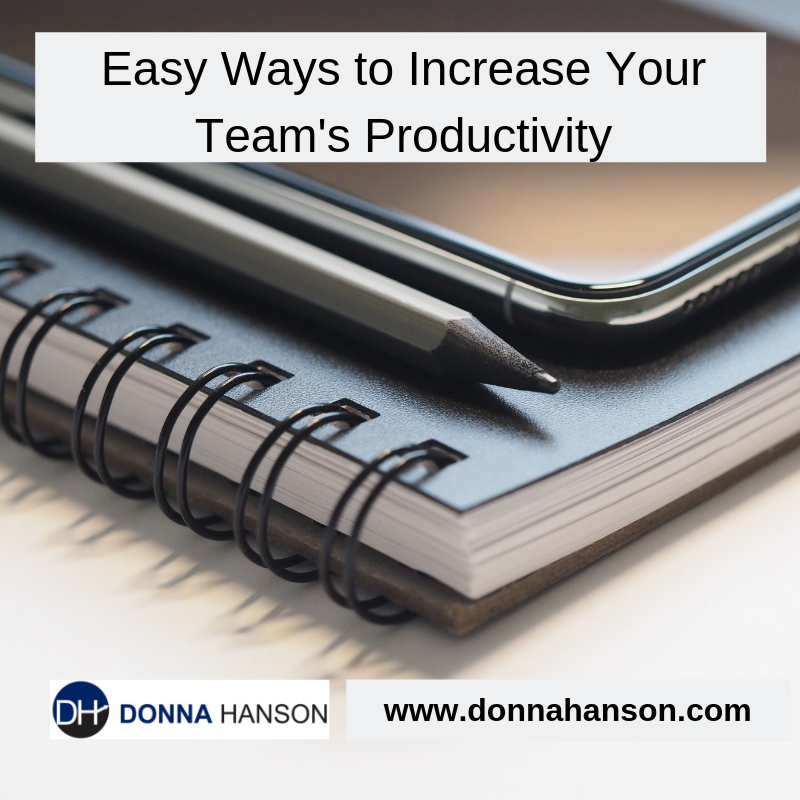 The impact of open plan offices on productivity is an ongoing debate.
A recent Udemy workplace distraction report1 asked respondents what employers could do to reduce distractions.
All of the suggestions made by the respondents could be initiated reducing distractions and increasing focus in enabling teams to work smarter not harder without costing a fortune.
37% said providing training on time management effective meeting skills etc. would reduce distraction.
Whilst this may seem like "101" that everyone should know, reality is, in the "busyness" of our day to day operations and with an overwhelming work load, we often forget about things that are normally common sense but just fall by the wayside in times of overload and stress.
When was the last time you or your team went back to basics with time management to ensure you all are on the same page?
#futureofworkplaceproductivity #workplaceproductivity
Need help with time management for you or your team?
Donna Hanson is a productivity speaker, trainer and educator who works with organisations who want to increase teamwork, collaboration, engagement and productivity with technology they already own. To learn more about how Donna can help, visit www.donnahanson.com
1 2018 Udemy In Depth – Workplace Distraction Report https://research.udemy.com/research_report/udemy-depth-2018-workplace-distraction-report/