How to Change the Same Cell on Multiple Microsoft Excel Worksheets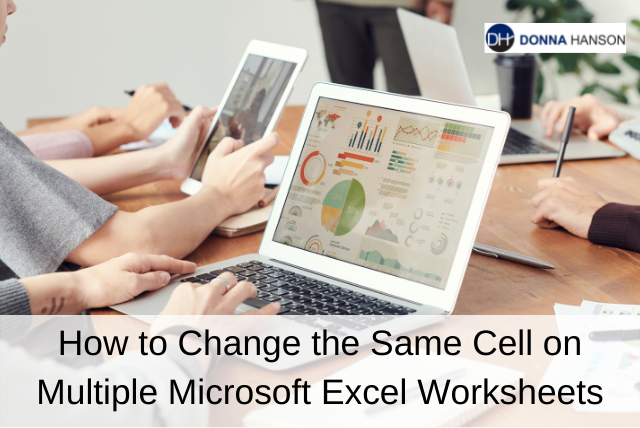 At times there are changes that need to be made on every single worksheet. If there is only one or two, that's easy, but if you have 10, 12 or more it can be time consuming.
The next tip enables you to make global changes in your worksheet to the same cell in every worksheet selected.
This has proved extremely useful for clients who want to duplicate a file for another team or division but don't want to have to go through and edit titles or names that are in the same cell on every worksheet.
An important note: This tip enables you to edit or enter text into the same location on multiple worksheets at the same time.
Watch this quick video as I show you how easy it is to change the same cell on multiple Microsoft Excel worksheets when you know how!
So did you find tip on making changes to the same cell or cells on multiple worksheets useful?
Sometimes improving productivity in Microsoft Excel isn't about complicated formulas and functions. Often simple tips and shortcuts like how to make changes to the same cell on multiple Microsoft Excel worksheets can make all the difference to things you do on a regular basis.
Perhaps this is something you use every few months or once a year when you set up a spreadsheet for the new financial or calendar year.
Make a note of where you could use this tip, or better still, download the reference materials and step by step how to instructions on this plus four other tips just sign up to my free 5 Microsoft Excel Tips eCourse here or take a look at one of my other Microsoft Excel courses via the Online Courses tab.