How to easily create surveys or gather feedback.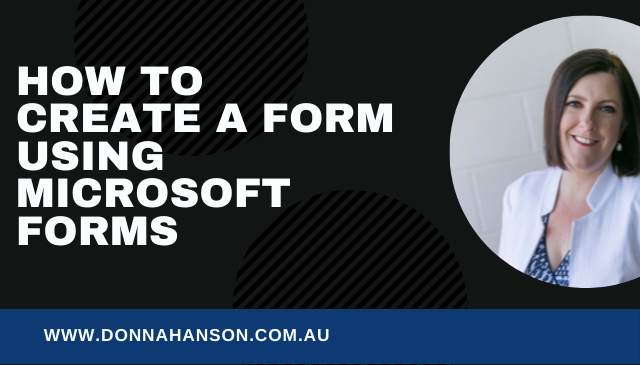 I'm often asked if it is possible to create a Google Forms style form within the Microsoft suite of products.
The answer is yes! 
It's called, wait for it….Microsoft Forms and it is free if you have a Microsoft 365 account.
You might be wondering how you might use Forms….
If you have ever wanted to survey clients or customers for their insights or gather feedback or testimonials then Microsoft Forms could be just what you need.
What you need to know about Microsoft Forms
Microsoft Forms isn't a desktop program. The only way to access it is though logging into your Microsoft 365 account via www.office.com.
When you create a Microsoft form, a link is generated which can be shared via email with colleagues and clients or via social media platforms. [At the time of writing Forms has inbuild links to share on Facebook or Twitter].
I've put together a little video to show you how to create a simple form in Microsoft forms. 
Take a look below. 
I've included timestamps if you are looking for a particular element of the process. 
If you like the video, don't forget to subscribe to my channel.
Want to get productive with Microsoft programs? Download my free 5 Microsoft Excel Tips eBook.