Is it time??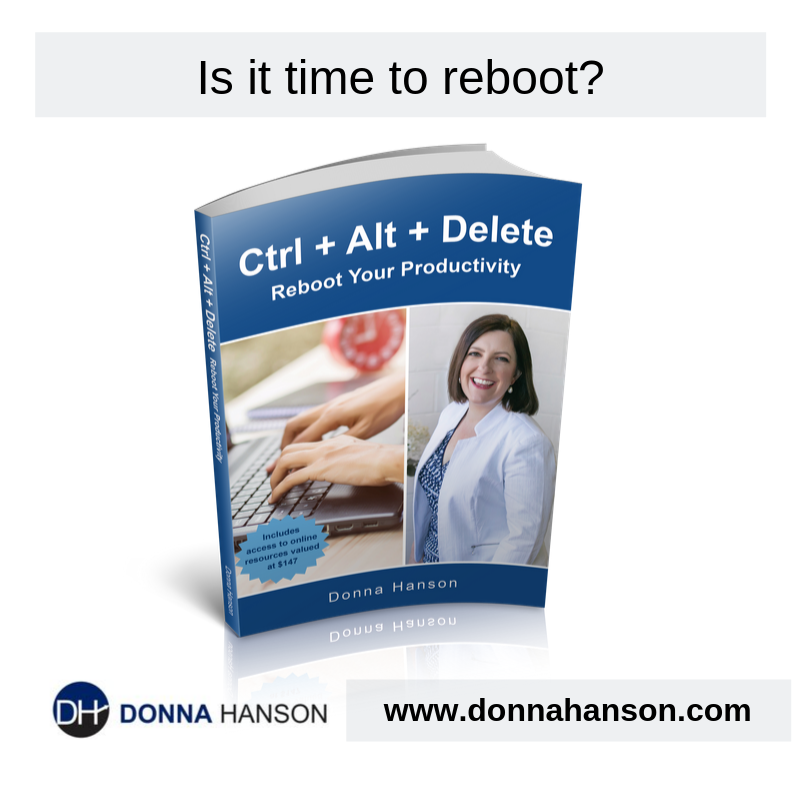 I recently spent a day in a room with 15 of my professional colleagues learning from them, sharing ideas and insights to make ourselves and our businesses better.
I commit to doing this several times a year.
I am also in several mastermind groups and attend professional industry conferences both in Australia and overseas.
I'm often asked why?
Connecting with others who 'get' what you do, whether it's your team mates, industry buddies or even friends invigorates, inspires and energises me.
It's like pressing Ctrl + Alt + Delete and rebooting yourself.
I do it because everyday I wake up to a personal challenge to stand up, show up and get stuff done. To be the best ME I can be everyday.
When was the last time YOU and your team took time out to get better?
Maybe it's time to press Ctrl + Alt + Delete and reboot yourself and your team?
Want help rebooting your team? Donna works with organisations or want to empower their teams to get of technology and back to business. Find out how Donna helps, visit www.donnahanson.com.au