The Art of Conversation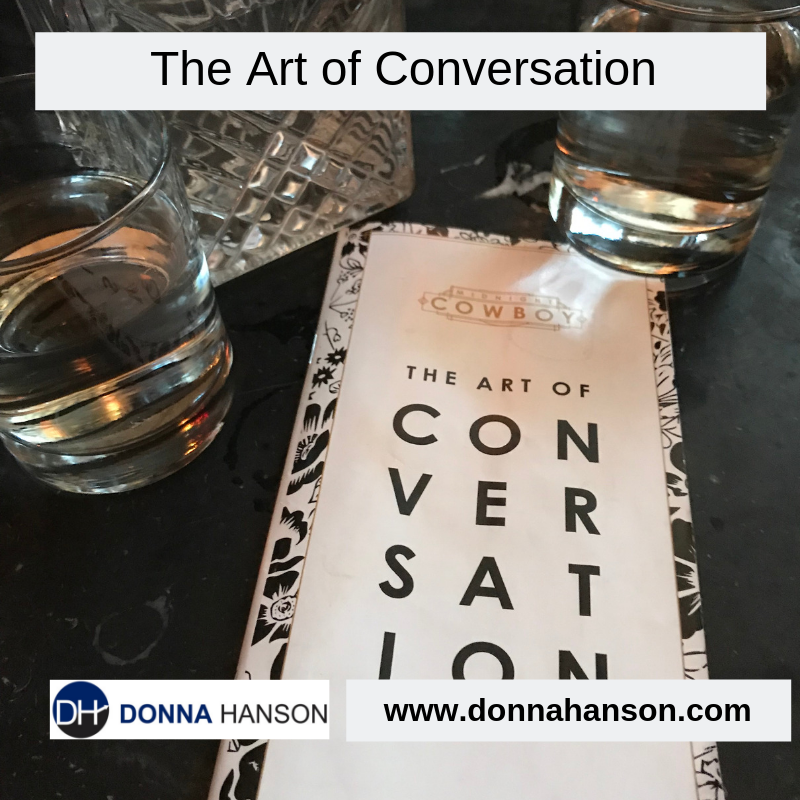 When was the last time you had a real, totally focussed conversation with colleagues or clients?
After a conference in the Dallas, my husband Paul and I drove down to eclectic Austin, Texas.
During a Segway tour of the city, the guide mentioned a secret bar. After the tour, I found it online and made a booking to visit that night.
At our designated reservation time, we turned up to the address provided. It was a run down building with a rickety fly screen door with tears in the wire. We pressed the relevant button to gain entry.
A slot in the door opened and we were asked, "do you have a reservation", I said we did and gave my name.
The door swung open and as my eyes adjusted to the darkness, I realised we had entered a 1930's style speak easy venue. With limited capacity and a range of custom cocktails, we were encouraged to do just one thing….talk to each other!
The theme of the secret bar, (Midnight Cowboy) was the Art of Conversation.
Designed to take us back to a time when the main form of "entertainment" in life was conversation. It caused me to reflect on how we have become conditioned to be connected, often at the expense of engaging, learning and growing with each other. Both in our business and personal lives.
We were able to take some photos, but no phone calls!
It made me think about what would it mean NOT to email someone, but to have a conversation instead; to ask someone for help when you can't work an Excel challenge out rather than simply Google it; to take time to share ideas and insights which could fast track rather than string out the communication process (think email chains that last weeks with no conclusion).
So, if it's been awhile since you've sat down totally disconnected with your colleagues, team or customers, maybe it's time you went back to basics and rediscovered the Art of Conversation. You might be surprised at what you learn!
Donna Hanson is a productivity specialist who works with organisations and their teams to increase productivity, collaboration and engagement with everyday technology. to find out how Donna helps, visit www.donnahanson.com