The Power of No!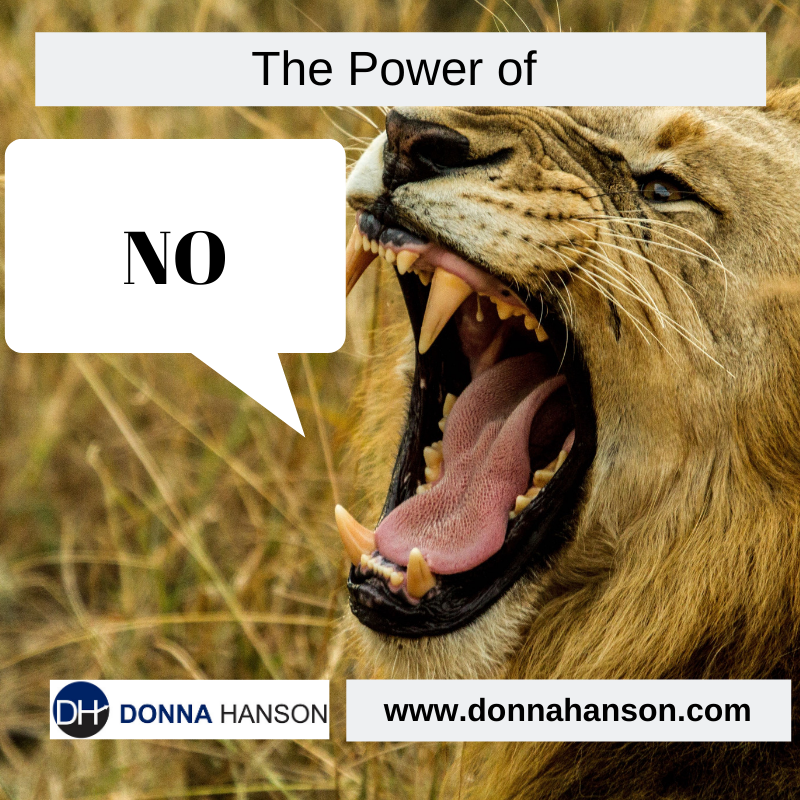 It's said if you want something done, ask the busiest person!
However, if you are someone who loves to help colleagues or serve clients, sometimes you need to say NO.
Saying no can release you from the burden of doing something that would increase your stress levels when you may already feel overloaded.
Sometimes people ask for your help, but don't realise that what you are asking isn't in your area of expertise, they just recognise you as a problem solver.
I love to solve people's problems and make life easier, but sometimes I just have to say no.
The key is to contextualise your no with an explanation.
No, I can't do that as I don't have capacity right now.
No, that's not my area of expertise, in which case I try to refer them elsewhere if I can.
No, I can't do that right now, but I could do it next week,, would that work?
No, I can't do that, but I can do this.
Sometimes saying no may disappoint people looking to have their problem solved, but reality is it's better to explain your no to someone than have to constantly explain your YES to yourself.
What do you need to say no to today?
Donna Hanson is a productivity expert who specialises in helping organisations get off technology and back to the things that matter. by subscribing to her monthly eNewsletter at www.donnahanson.com.au.