Band Aid® or a Strategy?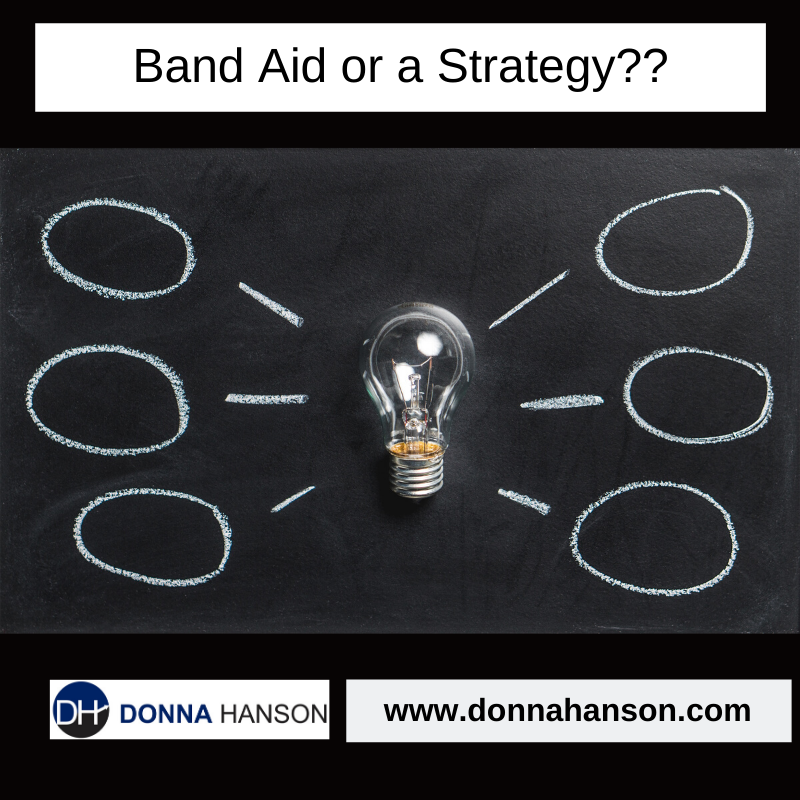 When I work with a client's staff in one on one scenarios, I am regularly told how stressed they feel because they can't or don't know how to do what they need to do to get their job done. Some have admitted to even taking home their work at night or on weekends, losing time with family simply because they don't want to let others know they can't get things done.
Technology can be one of the most effective or challenging aspects of the modern workplace. It has the ability to make life much easier, when you know how, or much harder when you don't. Whilst to some, it might seem that asking for help is easy, for many reasons it isn't.
Providing access to resources to enable staff to gain the knowledge they need to get their work done quickly and with minimal stress is important. Where do you and your team go when they need help getting something done in Excel, Word or simply managing the volume of email they receive. If the answer is Google, then you don't have a strategy, you have a Band Aid®.
It's easy, when you know how to create a framework to leverage your team to support, grow and troubleshoot each other when they face technology challenges.
Like anything, the hardest part is taking the first step.
Donna Hanson works with organisations and their teams to create frameworks to help each other learn, grow and collaborate with everyday technology. Explore Donna's latest programs at https://donnahanson.com.au/donna-hanson-productivity-training/