Unusual Times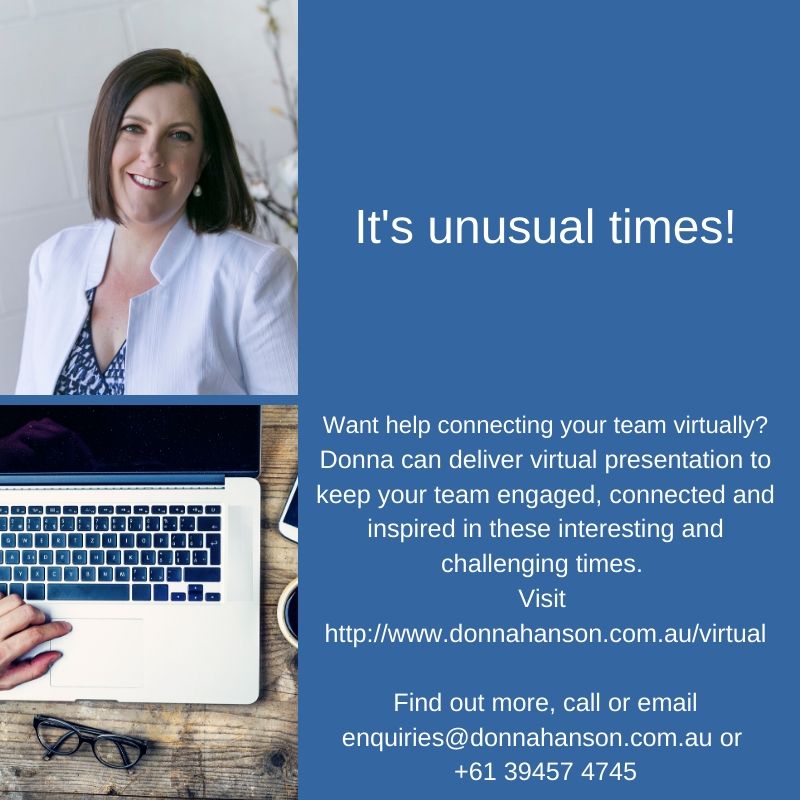 We are in unusual times at the moment globally.
A number of my clients are doing things differently in response to the changes and cancellations of face to face conferences and training.
Rather than risking bringing staff together for face to face training, many are choosing virtual presentations.
We're experiencing increased demand for our virtual training offering.
These types of solutions are a great way of meeting client needs, especially when they are geographically spread out. Limited access to the recording encourages teams to revisit the presentation and the training "lasts" longer than the live event, resulting in a greater return on investment without the expense of flights, accommodation, lost productivity and the risk associated with travel and large groups in the current environment.
If you'd like to know more about these programs, send an email to enquiries@donnahanson.com.au or call our office on +61 39457 4745 to discuss your needs.
It's a cost-effective way of keeping your team or organisation engaged as we navigate the impact of these challenging times.