What's changed for you?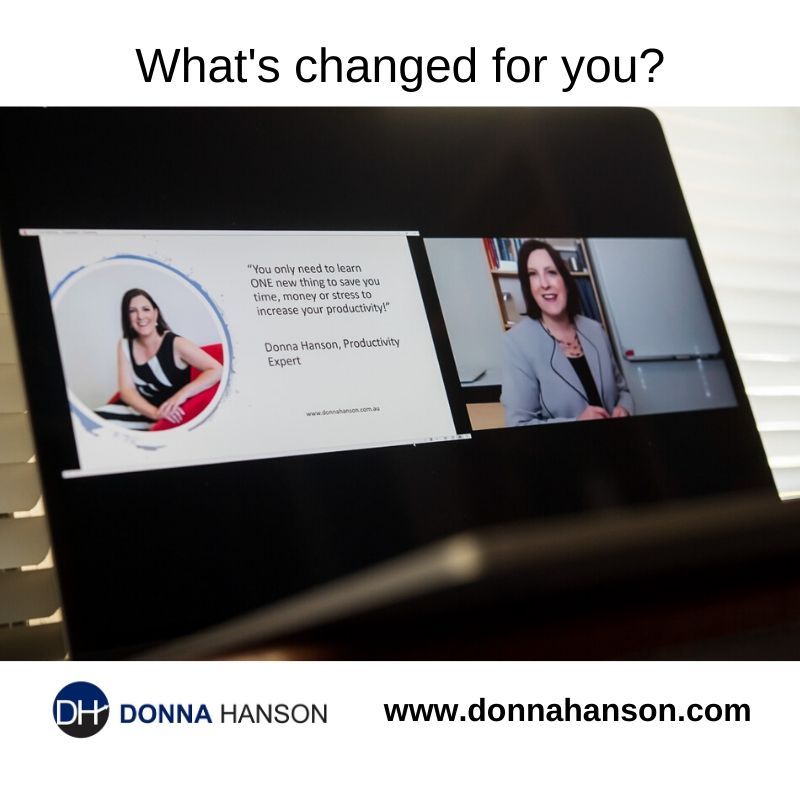 The last few months have required stepping out the box and getting creative. New and existing clients and connections have reached out with a view to sourcing programs, ideas or tools to help support their teams both in the transition to work from home, and to keep them engaged and productive as we move back into the workplace.
Some of the ideas I've pitched to clients didn't fly, but others have and have expanded, not just what my team and I can offer clients, but have ripped apart any limiting pre-conceptions about how we serve our clients and community.
The cloak of normality has been shaken up by the lockdown, but now it presents and opportunity to shake things up. To do things differently, to craft new personal habits, new ways of engaging, interacting and collaborating and new opportunities to be of service to team and our organisations.
What's changed for you as a result of the lockdown?
I'd love to know.