You may already have what you need you just don't realise it.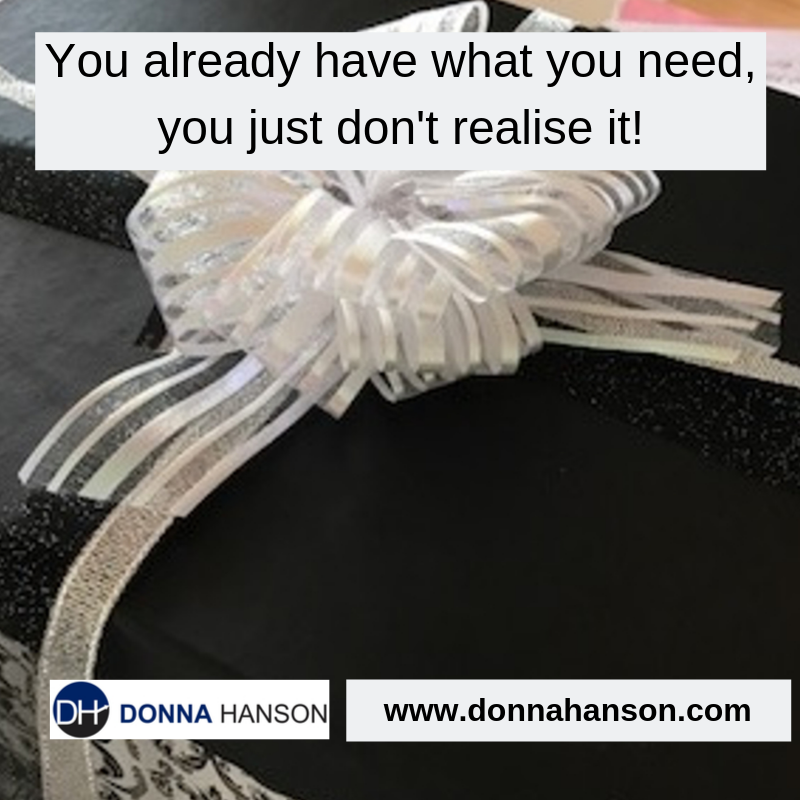 I work a lot inside organisations with their teams and one thing I've observed a lot lately is the fact that they don't realise how much knowledge is sitting in a room and instead choose to go Google to look for answers.
I was recently working with a client and we had 13 people from within organisation in one room they had all invested three hours of their time and we were working out what were the things that they needed to know, or wanted to know to make their life easier.
As we had conversations and discussed different ideas, what revealed itself was the fact that there was so much knowledge in the room that they had never thought to tap into.
Reality is, we are so busy doing "stuff", that we sometimes just don't look at the obvious. We don't look to our colleagues who are best placed to understand how things work in OUR world, not Google. Sure Google is great, it will bring up a million or so answers to the question you have, but then it's up to you to work out its going to apply to your world.
In this environment, in three hours, we totally turbo charged the productivity of those in the room.
They were walking out "buzzing". I had people saying to me that they had never been this excited about Excel before.
If that's something you would like to explore for you and your team, let me know.
I love to help because I believe EVERYONE deserves the "Know How" to do the things they love.
To explore whether Donna is a fit for your organisation, reach out via email to enquiries@primesolutions.net.au, follow her on LinkedIn, Twitter or Facebook or subscribe to her YouTube channel.