Communication is what matters right now!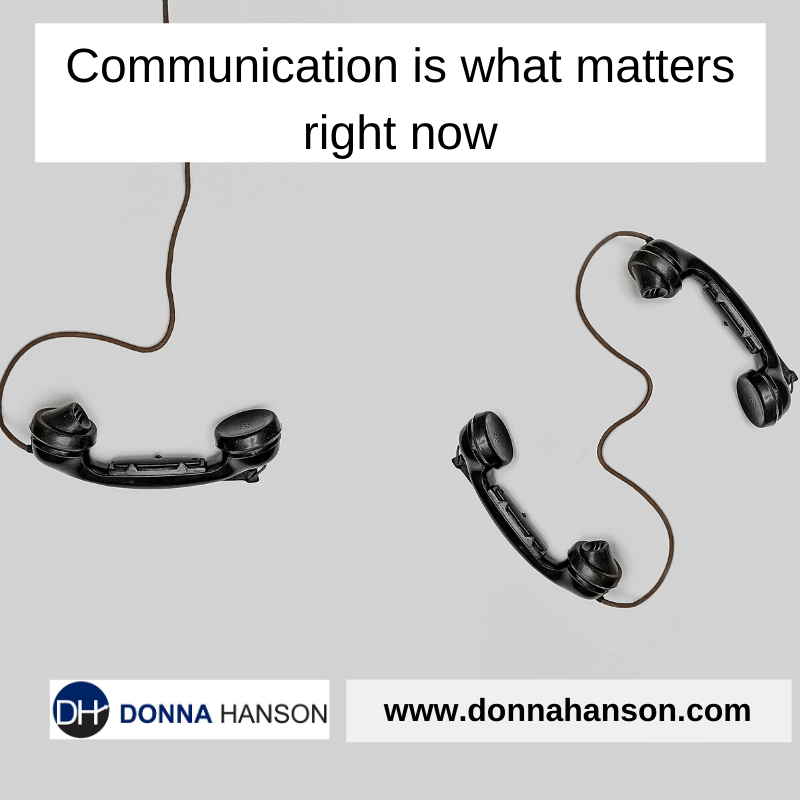 I'm one for getting off technology to focus on the things that matter.
But right now, we need to do the opposite. We need to leverage technology to connect with those who matter, whether it be your team who is working remotely during this challenging time or whether it's family members to check in on them.
Staying connected with our business communities, local community and family is what's going to keep us from feeling isolated. When we are feeling or physically alone, sometimes the chatter starts in our heads and we catastrophise. A bit like when you wake up at 4 AM and can't get back to sleep.
Now is a time to show compassion and understanding to share and appreciate those around us who provide services or support us and our communities.
Donna Hanson is a productivity speaker who works with organisations and their teams online or in person to deliver customised programs to leverage technology and increase connection, engagement and productivity.
To find out more about our online program offerings, visit https://tinyurl.com/DHVPTT