Too much to do, too little time??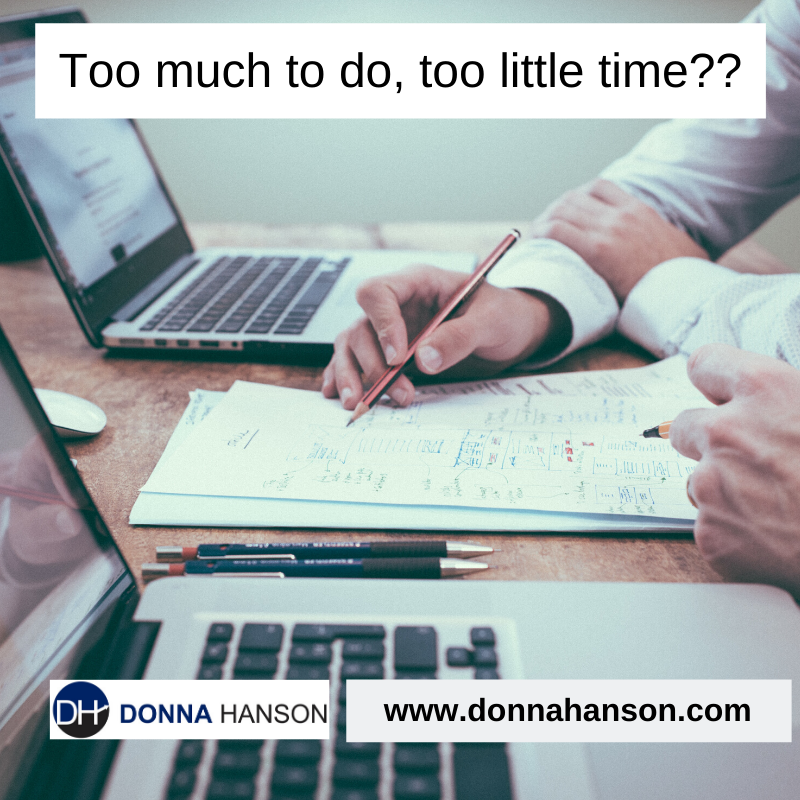 A recent Sydney Morning Herald article explored research that "… Australian's now do an average of 4.6 hours of unpaid work every week, adding up to more than six weeks over the course of a year."
Whilst "getting back" the average 4.6 hours each week may or may not be realistic in your world, getting back some time is better than nothing!
When working with organisations and their teams, they get excited when they see a technology tool or feature that fast tracks a regular task. Their mind starts considering how this will impact their day to day and metaphorical stress seems to lift from their bodies as they consider the possibilities.
What would it mean to you if a regular task that currently takes you an hour to complete was cut down to minutes? For one client, an insight and a button on her keyboard took a 2-hour task and turned it into seconds! What would this type of timesaving mean to you?
The challenge for many is dedicating time to learn the one or two tips that can slash literally hours of lost productivity.
If you or your team are stuck with too much to do and too little time, maybe you need to explore how technology you currently use can be better leveraged.
Donna Hanson is a productivity speaker and trainer who works with organisations and their teams to leverage technology to increase productivity and reduce risk, stress and frustration on everyday tasks.  She presents at face to face and virtual conferences, professional development days and in-house workshops.  To see if Donna is the right fit for your next event, visit www.donnahanson.com.au. For more on her virtual programs click here.