It was not until I'd had a few virtual meetings that I realised I needed help!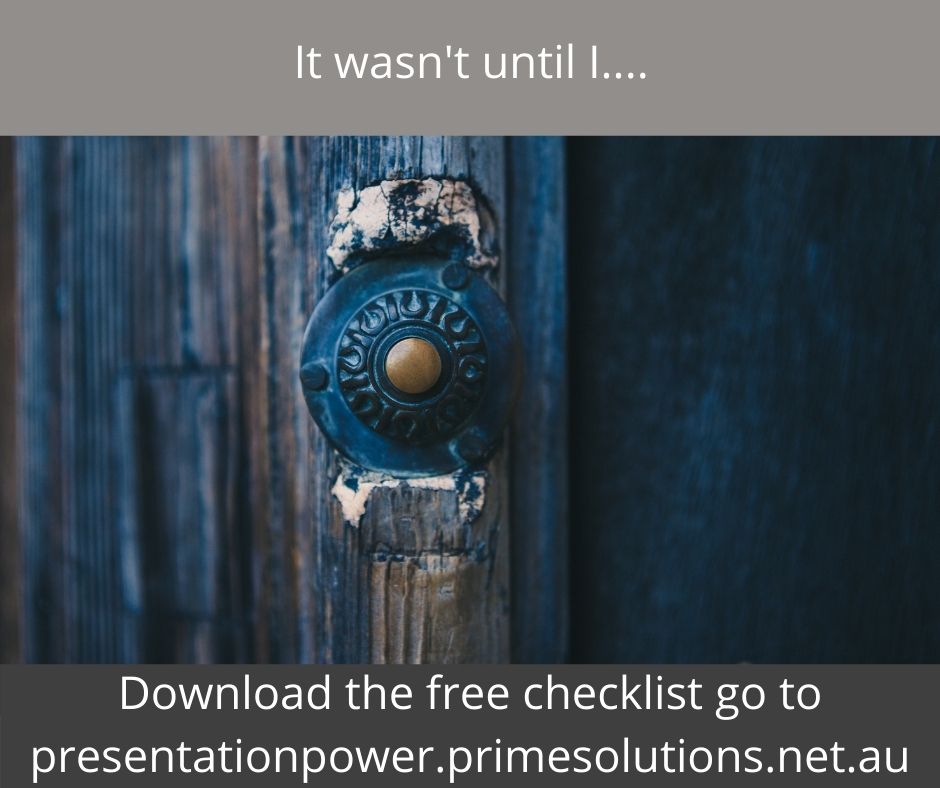 The world changed in March 2020 when COVID-19 meant may organisations sent their teams home to work remotely. To stay connected virtually they relied on platforms such as Zoom, Microsoft Teams, Google Meet, Go To Meeting or one of the myriad of applications available for video meetings.
I had everything ready in my home office and was presenting live when the unthinkable happened…..the doorbell rang….and it rang, and it rang again.
Whilst I was mortified, thankfully due to my audio technology, my audience were none the wiser!
What it DID teach me was that there were so many little things that could go wrong on a virtual presentation that I was not prepared for…..I thought it's not going to happen to me right?
So I sat down and wrote a list of all the unconscious things I do prior to presenting along with some way out of left field things that could potentially happen when I do a live virtual presentation.
Things such as a power outage and what would I do if that happened?
Sure, I could tell the client, sorry we need to reschedule, but how unprofessional would that look?
In the same way I have back up plans for a live presentation, I needed to make sure I had the equivalent to support virtual presentations.
The result is my virtual presentation checklist. A checklist that has details of all the things I need to pre-check as I prepare for all my virtual presentations.
I shared a copy of my checklist with a few colleagues who loved the idea and if you are interested, I'd love to share it with you.  Just download it here.
So what happened at my front door that day? The delivery person ended up leaving a note and I went to the post office later that day. Lesson learnt!