Plan B, C, D & E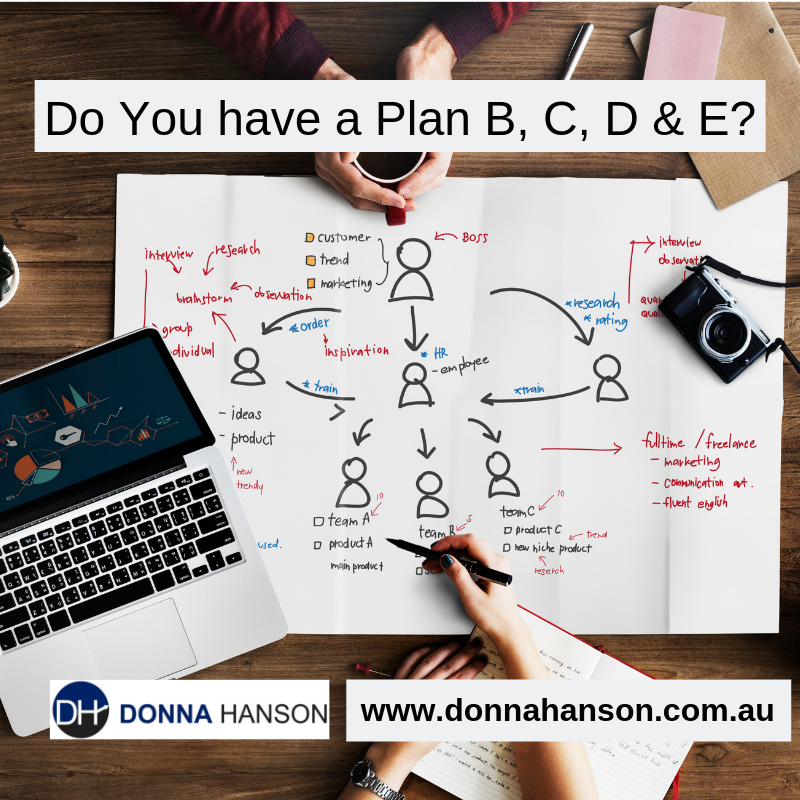 On the odd occasion when I present at conferences or events something goes wrong. On this occasion we'd tested everything, the audio and the data projector prior to me presenting and everything was working fine.
There was a break before I started and I took the opportunity to check everything again….glad I did because the data projector had gone all blurry.
My first thought was the focus had been knocked, so I checked that, no everything was OK. We restarted my computer and the data projector but still blurry.
With 5 minutes before we were due to start, I ran through my plans, A was out, so it was onto Plan B.
Plan A – Deliver the presentation with no issues [check that one off the list]
Plan B – Use another data projector – the client was going to ask the venue for a projector, but for some reason, because I drove to the event, I put my own data projector in my car.
I went out to get it, plugged everything in and my presentation went off without a hitch.
I did have plans C, D and E if needed [for those playing along, here they are:
Plan C – deliver without the slides (they were designed to enhance my presentation rather than BE my presentation)
Plan D – get the venue to print out a copy of the slide deck for attendees
Plan E – provide my presentation slides as a downloadable link – I have my files online so could send attendees to a link to follow on
I knew I could present the program WITHOUT my slide deck, but I had multiple plans just in case. My kids tell me I worry too much, I prefer to call it risk management.
What back up plans do YOU have when you present to an audience to ensure if something happens, like a good performer, the show still goes on??
—————————————————————————————————–
Donna Hanson is a productivity and technology speaker, trainer and educator.  She is the CEO of Prime Solutions Training & Consulting a productivity training company.  Donna works as a special adviser to help executives and their teams minimise time spent on technology to enable them to get on with business.  For more on how Donna helps executives visit www.primesolutions.net.au/ETC.