Sharing is Caring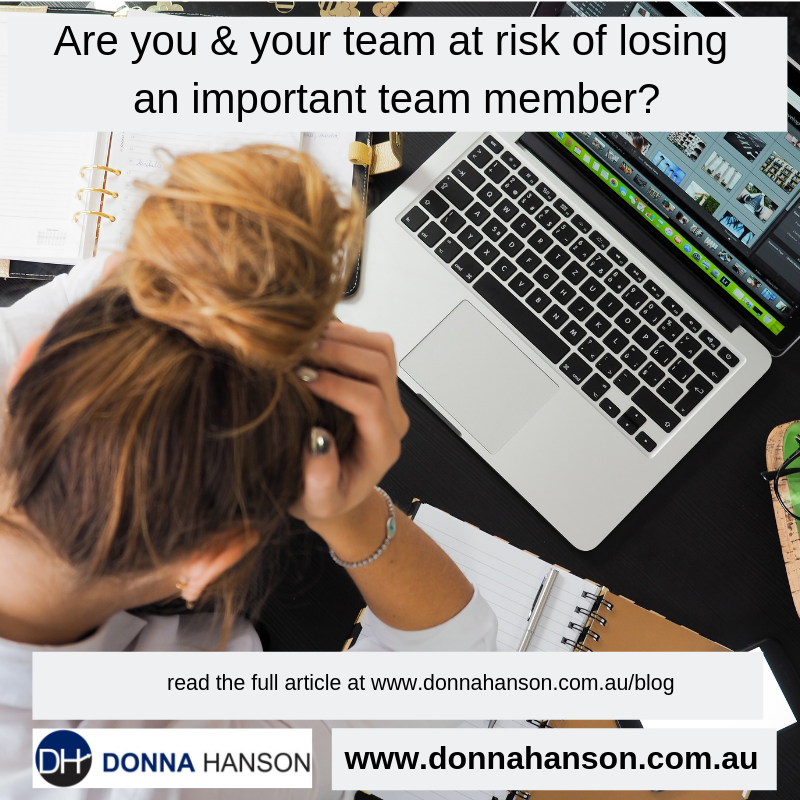 According to an article by fortune.com, This Is the Top Reason People Quit Their Jobs—It's Not Money, executive job board Ladders found in a survey of 16,500 members that the two most cited reasons for people leaving a role were boredom and long hours.
Boredom doesn't just happen.
It progresses over time through long hours resulting in frustration and staff "switching off" because they've had it.
When I work with executives and their teams, one of the most common things clients say is, "we used to have someone who did that, but they left."
Sometimes it isn't until a team member leaves that the reality of process knowledge lost hits resulting in the immediate need to fill the gap.
Are you and your team at risk of losing an important team member?
There are some easy things you can do to close the loop on the list, including a range of deeper questions to regularly ask your team members.
I encourage my clients to create a knowledge sharing environment, rather than a "silo" environment. When teams regularly come together and discuss what's working, what's not and sharing knowledge to improve processes we close the loop on the risk of intellectual capital leaving the organisation.
So what are you doing to reduce risk and encourage your team to share knowledge to reduce the risk of gap filling when someone leave?
——————————————————————————————————————–
Donna Hanson works with a select group of executives and their teams to documenting internal processes and knowledge to retain intellectual capital and close the loop on risk. To find out how Donna can help you, email enquiries@donnahanson.com.au
http://fortune.com/2018/09/27/bored-at-work-why-people-quit-jobs/