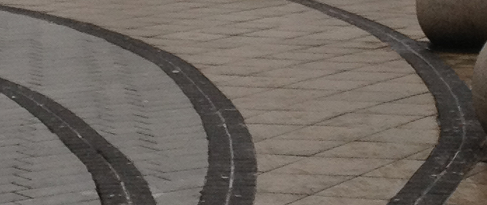 Ever been stuck in a rut?
Finding yourself doing the same thing every day, knowing there must be a better way but having no time to consider other options or dismissing doing something different because the current process works?
Stress and frustration are prevalent in today's business world. According to a survey by Australian Heath insurance provider Medibank Private (The Cost of Workplace Stress) it's costing the Australian businesses $14.81 billion a year.
I presented some programs recently in the Cook Islands.
I was demonstrating how to quickly create a graph when I heard one of the participants audibly gasp then start giggling.
I asked her what was wrong, she looked at me and smiled and said 'I cannot believe how easy that was. I regularly spend two hours putting together graphs and now I can do it in moments'.
By stepping outside her everyday and opening her mind to doing something different with a fresh set of eyes meant when she left the program she literally had two extra hours that week.
Two hours is a quarter of a business day.
Multiplied by 5 workdays, that's 10 hours a week.
Multiply that by 48 weeks of work a year and that is 480 hours, or a whopping 60 days a year of extra time to do other tasks.
Whilst not every person gets such a high return on investment from change, I'm sure even a 10% shift would make an impact.
So what's changed in you productivity of late?
If the answer is nothing, maybe it's time for change?
———————————————————————–
Donna works with organisations and their teams to get them connecting cooperating and collaborating resulting in increased productivity, performance and profits.
Want your team to change? Book Donna to speak at your next conference, retreat or professional development day. Visit www.donnahanson.com for more details.